Living the Sweet Life
By
Karen Gardner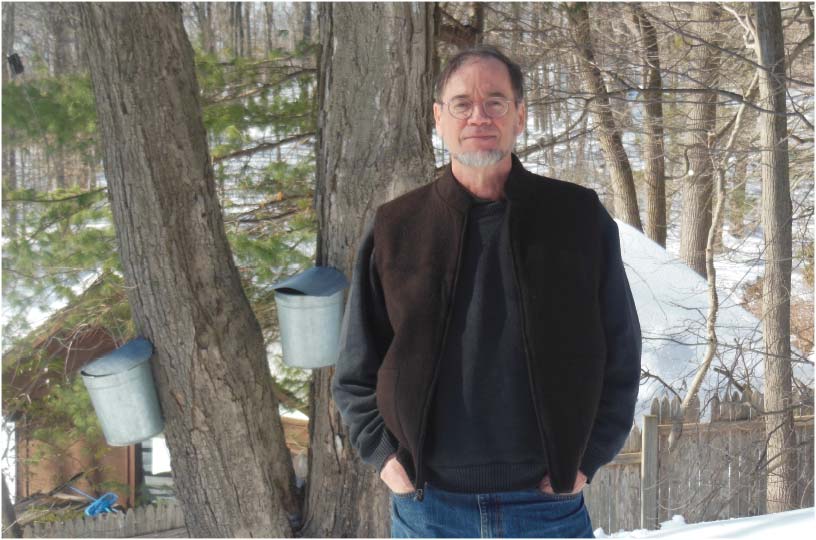 When Steven U. Walkley, D.V.M., Ph.D., and his wife, Rebecca, first saw their future home in northern Westchester County, they encountered the then-owner making maple syrup by cooking down sap he'd tapped from trees on the property. That was in 1987, and the joys of backyard sugaring have since become an annual pre-spring ritual for the Walkleys.
"You need the freeze, and where we come from, in the South along the Gulf Coast, freezing weather is rare," says Dr. Walkley, a professor in the Dominick P. Purpura Department of Neuroscience and in the department of pathology. "It's time to tap when you have your first thaw. The sap runs as long as temperatures go above freezing during the day and then back down at night."
A Love of Labor
Last year, the Walkleys tapped 9 of the 15 maples trees on their property and stored the sap in bins on the chilly north side of their house. "We skim off the ice that forms on top and pour the sap into the restaurant-sized lasagna pan that we boil it in," explains Dr. Walkley, also director of Einstein's Rose F. Kennedy Intellectual and Developmental Disabilities Research Center and a professor in the Saul R. Korey Department of Neurology.
In a makeshift cooking area built largely from cinderblocks and sheet metal, Dr. Walkley sets the lasagna pan in place and hooks up a propane tank for heat. He boils the sap all weekend or even longer, adding new sap as the batch cooks down. Occasional stirring keeps the sap from burning or boiling over. Water in the sap escapes as steam—a big reason the boiling takes place outdoors.
He transfers the resulting syrup to a large pot, where it's cooked down further, poured through a cloth filter and funneled into bottles, ready to be swirled onto pancakes and waffles.
This year, the couple obtained more than enough sap for their annual cook-down party with members of the Walkley lab. A sweet time was had by all.