Professional & Leadership division
Touring Montefiore
On November 17, 2015, board members from Einstein's Professional & Leadership (P&L) Division met at the Moses Campus for a guided tour of Montefiore. Their goal: to learn about clinical services at Montefiore in light of the recent historic agreement between the two institutions.
First stop: the Montefiore Einstein Center for Cancer Care's new Center for Radiation Therapy, where Shalom Kalnicki, M.D., a professor and chair of radiation oncology and a professor of urology at Einstein and Montefiore, explained how innovative research at Einstein has translated into better patient care at Montefiore. Next, Stuart M. Greenstein, M.D., an adult kidney transplant surgeon and a professor of surgery at Einstein and Montefiore, hosted the group at the Montefiore Einstein Center for Transplantation.
They then met with Daniel B. Sims, M.D., an assistant professor of medicine (cardiology) at Einstein and Montefiore and a specialist in advanced heart failure/transplant cardiology in the Montefiore Einstein Center for Heart & Vascular Care. Final destination: the Children's Hospital at Montefiore, where Judy L. Aschner, M.D., physician in chief, led them through the emergency department and the pediatric critical care unit. Dr. Aschner is also the Michael L. Cohen, M.D., University Chair of Pediatrics and professor of pediatrics and of obstetrics & gynecology and women's health at Einstein and Montefiore. A reception for the visitors and their hosts followed the tour.
To learn more about the Einstein Professional & Leadership Division and upcoming events, please contact Eve Marsan at 718.430.4178 or eve.marsan@einstein.yu.edu.
Fundraising for Research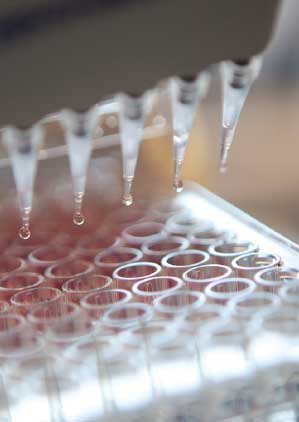 On October 13, 2015, P&L Division leaders met with Einstein's executive dean, Edward R. Burns, M.D. '76, at the Manhattan law offices of Blank Rome, LLC. The attendees were Martin Luskin, division chair, and fellow board members Raymond S. Cohen, David J. Klein, Jack M. Somer, Andrew M. Weinberg and Peter E. Zinman. They discussed the recent Einstein-Montefiore accord and new strategic plan as well as the Center for Experimental Therapeutics, the division's current fundraising project.