Fevers and Seizures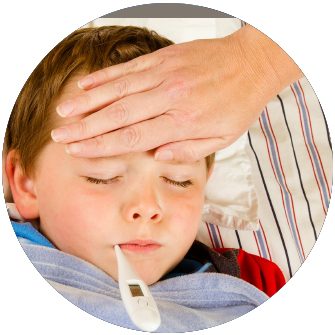 Shlomo Shinnar, M.D., Ph.D., a professor in the Saul R. Korey Department of Neurology, of pediatrics and of epidemiology & population health, has received a renewal grant totaling $6.1 million over four years from the National Institute of Neurological Disorders and Stroke to continue a study of prolonged febrile (fever) seizures and their consequences in children. This study, led by Dr. Shinnar, began 10 years ago with the aim of finding how epilepsy develops following a prolonged febrile seizure. Findings thus far suggest that brain imaging and activity recording may help identify children at risk for developing temporal lobe epilepsy and memory impairment. Dr. Shinnar also directs the Comprehensive Epilepsy Management Center at Montefiore and Einstein.
Obesity, Hypertension and the Brain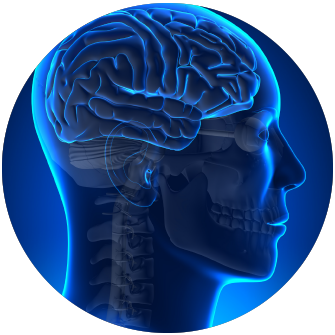 Dongsheng Cai, M.D., Ph.D., has recently been awarded two grants from the NIH: $2.2 million over five years from the National Institute of Diabetes and Digestive and Kidney Diseases, and $1.9 million over four years from the National Heart, Lung and Blood Institute. The grants support his study of the influence of the hypothalamus on obesity and hypertension.
The hypothalamus is the portion of the brain responsible for certain metabolic processes and other activities of the autonomic nervous system. Previously, Dr. Cai's lab demonstrated that activating a particular molecular pathway causes inflammation of the hypothalamus and affects the way the hypothalamus controls appetite, body weight and blood pressure. Dr. Cai is a professor of molecular pharmacology.
Dialing Away Diabetes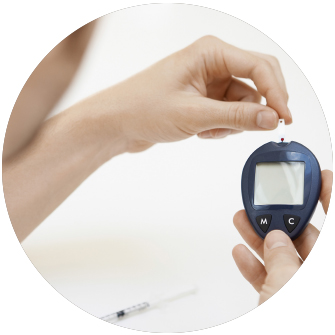 The National Institute of Diabetes and Digestive and Kidney Diseases has awarded Jeffrey S. Gonzalez, Ph.D., $2.8 million over five years to test a telephone-based program designed to help patients manage their diabetes. Studies have shown that successful self-management reduces diabetes-related complications and improves quality of life. But many patients have trouble sticking with their treatment plans and become distressed by the struggle to do so.
Dr. Gonzalez has partnered with the New York Department of Health and Mental Hygiene to supplement primary clinical care with a program in which patients receive regular phone calls encouraging their compliance. The program's effectiveness will be evaluated by measuring patients' glucose levels (indicating whether they've adhered to treatment), distress and blood pressure. Dr. Gonzales is an assistant professor of medicine (endocrinology) and of epidemiology & population health.
Hemophilia Research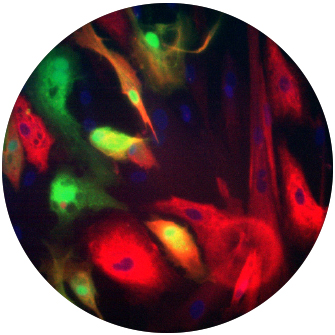 The National Institute of Diabetes and Digestive and Kidney Diseases has awarded Sanjeev Gupta, M.D., M.B.B.S., a four-year, $1.75 million renewal grant to continue his efforts to transplant liver sinusoidal endothelial cells (LSEC). These cells line cavities in the liver and secrete an important blood-clotting protein, factor VIII. Defects in factor VIII cause hemophilia A, a disease affecting more than 1 million people worldwide.
Dr. Gupta has already developed a method for transplanting normal LSECs that permanently cured hemophilia A in a mouse model. He will use the grant renewal funds to apply his method to human LSECs as a possible therapy or even cure for hemophilia A. Treatment for hemophilia A currently requires regular intravenous infusions of factor VIII. Dr. Gupta is a professor of medicine (gastroenterology & liver diseases) and of pathology at Einstein and holds the Eleazar and Feige Reicher Chair in Translational Medicine. He is also an attending physician in medicine at Montefiore.
Holes in the Heart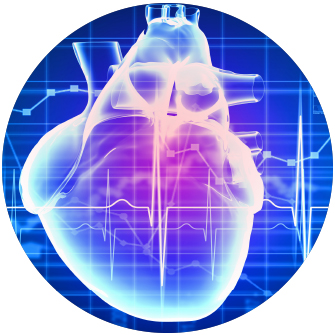 The National Heart, Lung, and Blood Institute awarded Bin Zhou, M.D., Ph.D., a $1.6 million, four-year grant to study the mechanisms underlying coronary ostium formation and coronary artery patterning.
Coronary ostia are openings in the aorta through which blood circulates via the coronary arteries, supplying the heart with oxygen and other nutrients. Dr. Zhou will examine the role of two proteins, Vegfr-2 and Nfatc-1, in regulating coronary artery development and the connection of coronary arteries to the aorta. The research could lead to better understanding of how congenital heart defects occur. Dr. Zhou is a professor of genetics, of pediatrics and of medicine (cardiology).
Surveying Cell Transcription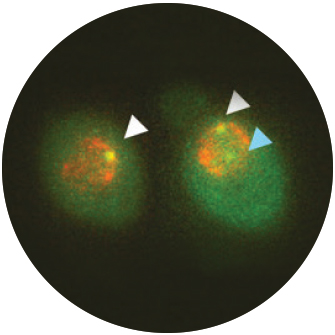 Robert H. Singer, Ph.D., was awarded a $1.3 million grant over four years by the NIH to study a key gene activity with state-of-the-art microscopy techniques pioneered in his laboratory.
Using differently colored fluorescent probes that can bind to any gene of interest, Dr. Singer's team will observe the rate and frequency of the steps involved in transcription—the process in which a gene's DNA code is copied onto messenger RNA molecules, which migrate from the nucleus to the cytoplasm where the cell's protein-making machinery is located.
The techniques to be used in this work are sensitive enough to follow a single messenger RNA molecule, which will allow his team to examine differences in the transcription process in different types of cells. Dr. Singer is a professor and co-chair of anatomy and structural biology, a professor of cell biology and in the Dominick P. Purpura Department of Neuroscience and co-director of the Gruss Lipper Biophotonics Center and of the EGLCF Integrated Imaging Program. He holds the Harold and Muriel Block Chair in Anatomy and Structural Biology.
Improving Diabetes Treatment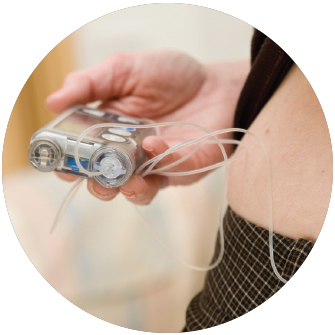 The National Institute of Diabetes and Digestive and Kidney Diseases has awarded $1.2 million to Rubina A. Heptulla, M.B.B.S., to identify measures for improving the management of type 1 diabetes in patients using an "artificial pancreas."
Patients with type 1 diabetes need to monitor their blood glucose levels multiple times a day by pricking their fingers each time and injecting themselves with insulin. The artificial-pancreas technology seeks to address this problem by combining a tiny sensor that measures blood glucose and an insulin pump inserted under the skin that delivers insulin. But use of an artificial pancreas is complicated by hyperglycemia, a spike in the patients' blood sugar levels that typically occurs immediately after they have eaten a meal.
Research supported by the grant will compare the effects of two drugs, exenatide and sitagliptin, in combating the hyperglycemia associated with treating diabetes with an artificial pancreas. Dr. Heptulla is a professor of pediatrics (endocrinology) and of medicine, and chief of the division of pediatric endocrinology and diabetes at Einstein and Montefiore.
Finding Out What Works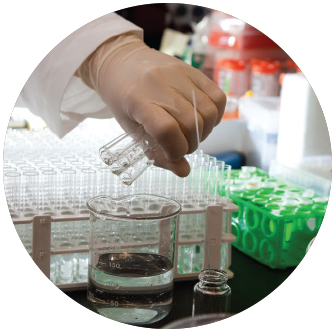 The New York State Department of Health has awarded a $1.17 million grant to support the Center for Comparative Effectiveness Research, a collaboration between Einstein and Montefiore. The funds will help scientists from diverse research areas compare the effectiveness of different prevention, screening and treatment options for economically underserved populations.
The center was established earlier this year by Julia H. Arnsten, M.D., M.P.H., chief of the division of general internal medicine at Montefiore and Einstein and professor of medicine, of epidemiology & population health and of psychiatry and behavioral sciences at Einstein. "This innovative model," says Dr. Arnsten, "allows us to develop novel diagnostic and treatment options and, in parallel, quickly bring new advances directly to patient care."