"Everyone in medical school has a complex that everyone else is smarter than they are, and that they just snuck in."
—Einstein Fourth-Year Medical Student
Fragile self-esteem…self-doubt…loneliness. All are familiar to medical students facing four years of intense pressure and separation from family and friends. It's no surprise that a recent U.S. News & World Report survey found that half of all medical students show signs of burnout, including emotional exhaustion, detachment and the feeling that their efforts don't matter.
Fortunately, Einstein medical students have WellMed, the student wellness program that helps them deal with issues that could derail their careers. WellMed began in 2012 as the brainchild of Allison B. Ludwig, M.D., Einstein's associate dean for student affairs. Dr. Ludwig was concerned that many students have trouble balancing the demands of medical school with their own physical and emotional needs. She enlisted help from Benjamin E. Kligler, M.D., associate professor of family and social medicine, to design a program combining new and existing initiatives under the WellMed umbrella. WellMed offers services that address eight key areas: physical health, emotional wellness, nutrition, intellectual challenges, social connectedness, physical fitness, spiritual soundness and financial stability. "We've tried to think of all the ways people become unbalanced," explains Dr. Ludwig. They're focusing on these three areas: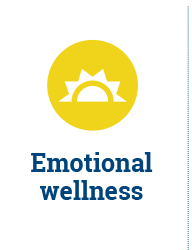 Counseling is a big part of WellMed's effort. One second-year student says, "I always feel behind in medical school. There's a lot to keep up with and you put a lot of pressure on yourself." Students under stress can seek counseling in study skills and time management from Mary S. Kelly, Ph.D., director of the office of academic support and counseling. Peer tutors are available and peer-mentoring networks match small groups of first-year students with upperclassmen for advice on academic, social and emotional concerns. The career advisory program can help ease anxiety about career decision-making.
Dr. Kelly also provides confidential support on a free and unlimited basis for students facing emotional issues, including mental health crises such as depression or thoughts of suicide. Dr. Kelly can refer students to a nearby network of providers who are sensitive to their specific concerns as medical students.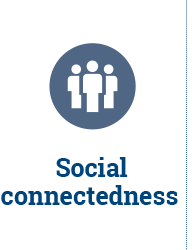 To help students socialize on campus, WellMed sponsors activities including musical performances, residence hall happy hours, ice cream and study breaks and holiday parties. Tuition now includes free gym membership. The third year can be especially challenging for med students, who can find the experience isolating. "Not everyone is on the same schedule, so for a long time you may not see people you know," recalls a fourth-year student. "You are coming home late, studying, going to bed and then doing it all over again the next day." To address the needs of third-year students, WellMed has added four required stress-management seminars to a course that all third-year students attend: the Patients, Doctors, Communities course. In addition, all students are offered training in mindfulness and "positive reappraisal."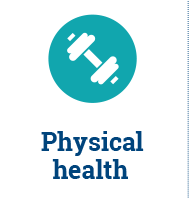 At Einstein's Student Health Service in the Block Building, students can get free walk-in urgent-care assessments as well as treatment and referrals to specialists. "One of our goals is to teach students that their own health comes first when they're ill," says health service director Jane Haimes, M.S.N., R.N., F.N.P. "It's the same message they will be giving to their patients."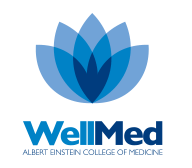 Despite its success, WellMed faces challenges, including how to persuade medical school students—many of whom are uncomfortable seeking help—to get the assistance they need, says Dr. Ludwig. "Those most in need may be the least likely to use these programs." A new initiative called "Me Too" gives fourth-year students the chance to chat informally with classmates about their personal mental health struggles and hear experts discuss issues such as loneliness, depression, anxiety and substance abuse.
Dr. Ludwig describes WellMed as "an ever-evolving program" that is responding to student feedback. Top priorities for the near future include creating an on-campus mental health center, expanding WellMed's offerings to graduate students and offering medical students built-in time off for self-care.
"By creating and constantly improving WellMed, we're telling students, 'We care about your well-being and you should care too,'" she says.
MORE INFORMATION AND LINKS TO WELLNESS RESOURCES ARE AVAIL ABLE AT
www.einstein.yu.edu/education/student-affairs/student-wellness-wellmed