Helping Entire Communities
In May those three students will be the first to complete the combined M.D./ M.P.H. program, earning their doctor of medicine degrees from Einstein after having received their M.P.H. degrees from CUNY SPH in 2021. "Getting an M.P.H. was one of the best decisions of my life," Mr. Nemiroff says.
Jill Raufman, M.P.H., M.S., Einstein's M.D./M.P.H. program administrator and associate director of Einstein's Global Health Center, says she had long wondered how Einstein could provide its students with additional training in community and population health.
While she was earning her own M.P.H. degree, a group of students asked a fellow classmate, a pediatrician, why she was devoting the time, money, and effort to earning the additional degree. "She said, 'I get all these really sick babies coming to me for care, and I want to be a part of the prevention side of things,'" Ms. Raufman recalls. "That's the essence of public health."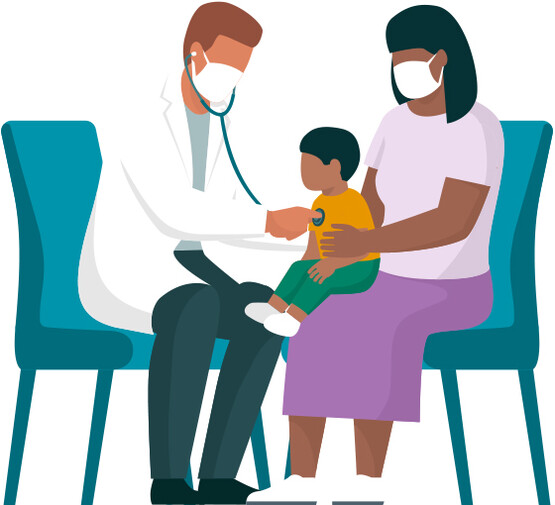 As part of the planning for a possible M.D./M.P.H. program, Ms. Raufman surveyed Einstein students in 2018 about their interest in the added degree. "The response was overwhelmingly positive," she says.
In September 2019, she reached out to CUNY SPH, her alma mater, which, according to U.S. News & World Report, has New York's top M.P.H. program among public institutions. Einstein already had a relationship with CUNY through its Centers for AIDS Research program. Other pluses included CUNY's easy access to Einstein's campus by subway and its affordable cost for New York State residents. "With everyone committed to making the collaboration happen, it got off the ground quickly," she says.
The combined Einstein–CUNY SPH M.D./M.P.H. degree program offers four tracks from which to choose: environmental and occupational health sciences; epidemiology and biostatistics; health policy and management; and public health nutrition.
All students pursue the same core curriculum, covering, among other topics, economics, law, management, policy, and research methods. Every student also does fieldwork with a community organization. Earning a separate M.P.H. degree typically takes two years, but the structure of the Einstein–CUNY SPH program allows students to complete both their M.D. and M.P.H. degrees in five years.
"Healthcare requires physicians to treat patients from both the individual and the community perspective," notes Louis M. Weiss, M.D., M.P.H., co-director of the Einstein Global Health Center and a key driver of the launch of Einstein's M.P.H. program. "The combined M.D. and M.P.H. degrees provide healthcare professionals with a much greater understanding of health issues and better tools to understand and prevent human diseases."