Einstein Emerging Leaders Raise Funds For CERC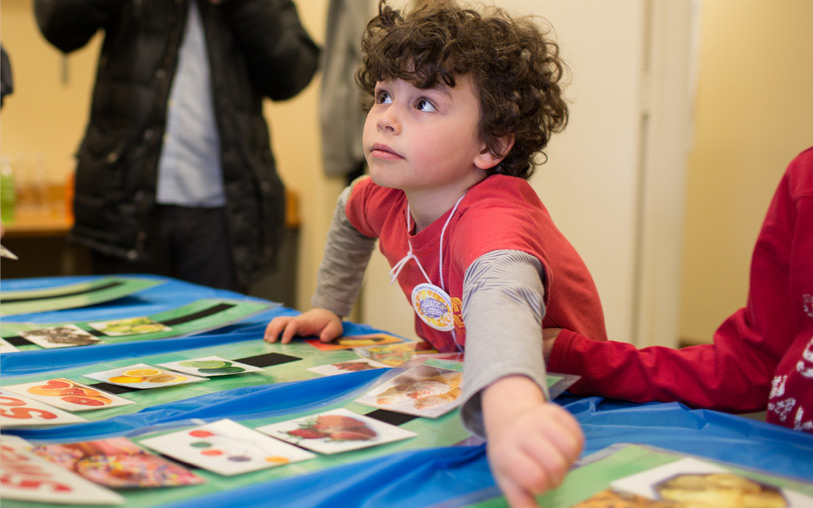 Members and friends of Einstein Emerging Leaders (EEL) gathered for an evening of cocktails and conversation at the Norwood Club in Manhattan on February 29. Billed as a "leap-year fundraising party," the event benefited the Montefiore Einstein Children's Evaluation and Rehabilitation Center (CERC). Guests also brought boxes of diapers to be distributed to CERC families.
Danielle Segal, EEL executive chair, welcomed the attendees and introduced guest speaker Anne P. Murphy, Ph.D., an associate professor of clinical pediatrics at Einstein and Montefiore. Dr. Murphy directs the Center for Babies, Toddlers and Families and the Early Childhood Center and serves as clinical director of CERC.
Dr. Murphy discussed a clinical trial she is conducting with Einstein's department of family and social medicine in collaboration with the New School University's Center for Attachment Research. The randomized controlled study is funded by the Health Resources and Services Administration to test the effectiveness of the group attachment-based intervention. This intensive parent-child treatment is aimed at helping parents who were abused as children break the intergenerational cycle of abuse and neglect, and create positive social-emotional and developmental outcomes for their own children.
Also attending was Theodore A. Kastner, M.D., director of CERC, co-director of the Rose F. Kennedy Intellectual and Developmental Disabilities Research Center and chief of the division of developmental medicine (pediatrics) at Einstein and at the Children's Hospital at Montefiore. Dr. Kastner holds the Ruth L. Gottesman Chair in Developmental Pediatrics at Einstein.
Einstein Emerging Leaders are philanthropic New York City professionals committed to advancing Einstein's mission to improve human health. EEL hosts a variety of educational programs, volunteer activities and fundraising events throughout the year. To learn more, please contact Eve Marsan at eve.marsan@einstein.yu.edu.