Diabetes and COVID-19: A Confusing Combination
Early in the COVID-19 pandemic, doctors at Montefiore observed that about 40% of people hospitalized with the disease also had type 1 or type 2 diabetes. It was a striking observation but not a total surprise. People with diabetes are no more susceptible than others to viral infections, but they are more vulnerable to serious complications once infections occur. Factor in the high prevalence of diabetes in the Bronx, and the 40% figure makes sense.
What didn't make sense were other aspects of the coronavirus-diabetes connection. Some patients with diabetes had well-controlled blood-glucose levels pre-COVID-19, but those levels became dangerously high and fluctuated wildly following infection.
Even stranger, COVID-19 may actually cause diabetes. Patients with no history of diabetes were showing up on the COVID-19 wards with ketoacidosis, a potentially deadly condition usually associated with type 1 diabetes (T1D). Ketoacidosis (the buildup of acidic substances called ketones) occurs when cells lack sufficient glucose for energy and burn fat instead.
"There are many interesting things about this virus—some more interesting than we'd like," says Jill Crandall, M.D., professor of medicine, the Jacob A. and Jeanne E. Barkey Chair in Medicine, and chief of the division of endocrinology at Einstein and Montefiore.
As yet, clinicians have no definitive guide for caring for COVID-19 patients who have diabetes, so they're learning by doing—and by sharing. Einstein and Montefiore's endocrinologists are now contributing to a nationwide population health–surveillance study of individuals with T1D who contract COVID-19.
"We're focusing this surveillance effort on type 1 diabetes, but we're also interested in the effects of COVID-19 on type 2, the more-common form," Dr. Crandall adds. She notes that patients will also be monitored after they return home, to see if COVID-19 has caused long-term changes to their diabetes.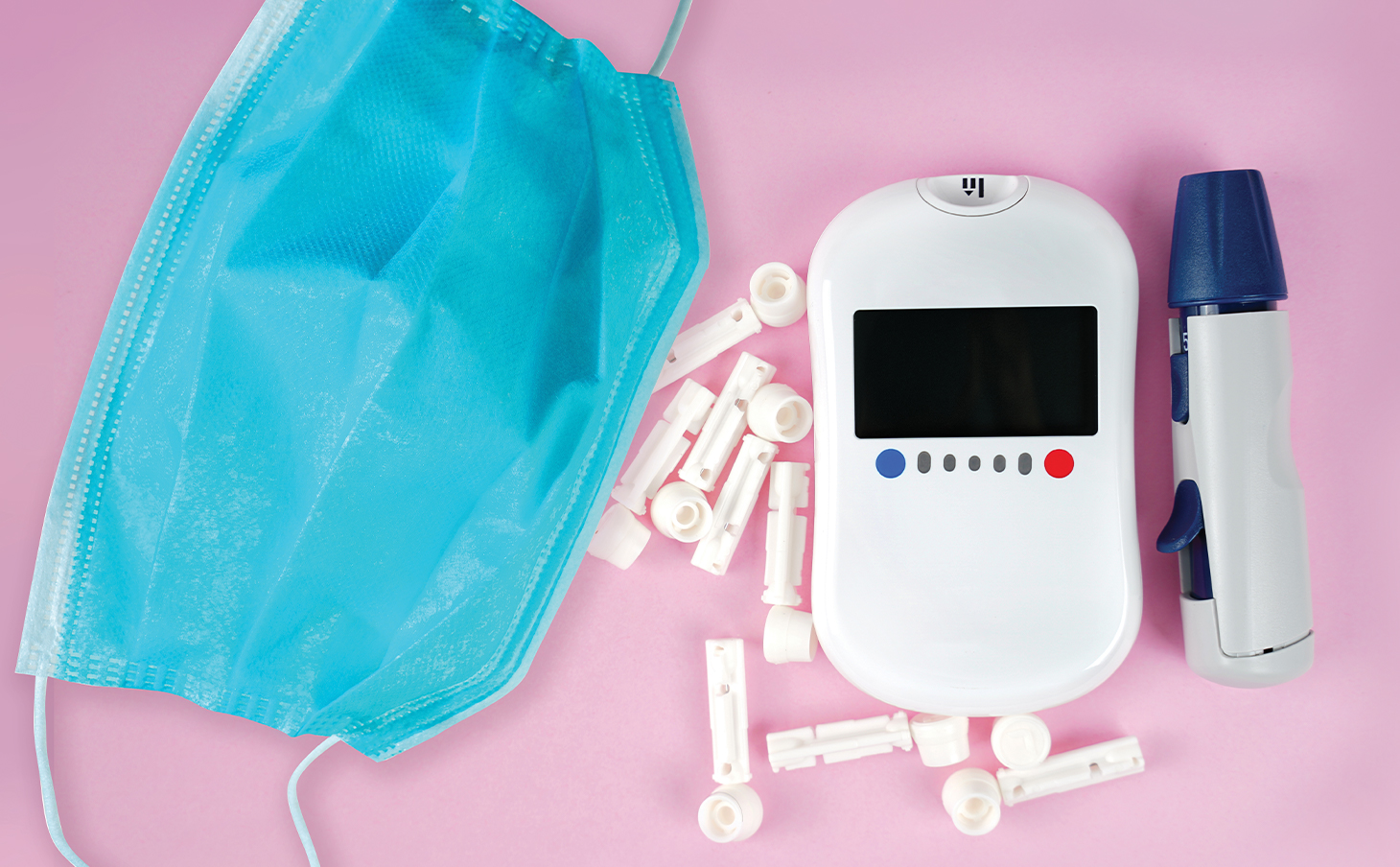 Improving Patient Care
Meanwhile, Dr. Shivani Agarwal (introduced earlier in article) is coordinating two pilot projects aimed at improving care for people with diabetes who develop COVID-19.
One project is assessing how well continuous glucose monitors (tiny devices that automatically measure glucose levels) will work on hospitalized patients.
"The monitors are approved for outpatients but not for the inpatient setting, where finger sticks are used," Dr. Agarwal says. "But with nurses so busy and to reduce use of personal protective equipment and exposure to COVID-19, it would be better to automate this process and not use up protective gear just to take a glucose measurement. However, several factors could affect the accuracy of these monitors in the inpatient setting, and so we need to rigorously test this approach."
A second project is evaluating whether subcutaneous insulin injections can replace intravenous insulin drips for managing patients with diabetic ketoacidosis.
"Insulin drips allow for fine-tuning of insulin to control blood sugar but are labor intensive since a lot of monitoring is needed, including hourly finger sticks," Dr. Agarwal says. "In this context, periodic insulin injections may be the better alternative, especially because of COVID-19. Our number one priority is to maintain patient safety and optimize clinical outcomes, but we also need to reduce the burden on our nursing staff. We hope this approach will achieve both goals."